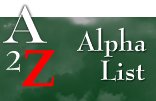 Website Running Costs
This site isn't about making money, it's about building an on-line Open Gardens community resource that will be invaluable to both Open Gardens organisers and also visitors. It has been conceived, designed and is run by two Open Garden enthusiasts who organised their village's Open Gardens event and also opened their own garden.

For garden owners and organisers, this site is all about getting your event publicised and successful. For visitors, it's about access to information - what open garden events are taking place, where they take place, times, and dates.
A cunning plan
If we can bring together event organisers, garden owners and garden visitors, then we'll have succeeded. Of course, we also have to be realistic about the costs of keeping a complex site like this going, but we have a cunning plan - we want to run the site for free and see how it goes.
In the longer term, what we would like is for this site to cover its costs by non-intrusive advertising, but if that's not possible, then we'll look at alternatives. Whatever we do, we'll aim to consult this site's Open Gardens community and reach a consensus.

Recently Added
See which Open Gardens have been added recently.

Gardens Counter
How many Open Gardens are on this site?

Garden Plants Quiz
In 25 minutes, how many cryptic clues can you solve?