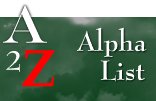 Open Gardens in Oxfordshire
Berrick Salome Open Gardens
Saturday 17th June 2023
Berrick Salome gardens are only open biennially and so are always worth a visit even if you have been before. A varied selection of gardens to stroll through, plus teas in one of the gardens. Our beautiful historic church is also well ....




Blewbury Open Gardens
Sunday 11th June 2023
Blewbury has a long history of opening its gardens and this year more than ever before will be open. It is particularly exciting that some beautiful gardens will be opening for the first time. Simple lunches and delicious teas available. ....




Buckland Open Gardens
Sunday 11th June 2023
House and cottage gardens will be open in this delightful village on the edge of the Cotswolds. Teas available at the Memorial Hall. ....





Burford Open Gardens
-- This event is resting for 2023 --



Charlbury Open Gardens
Sunday 11th June 2023
Visit our gardens, including the Enstone Road allotments. Morris Dancing, children's quiz, and teas and cakes in the Memorial Hall. ....




Chinnor Open Gardens
Saturday 3rd and Sunday 4th June 2023
Gardens this year vary from newly acquired to well established, tiny, small and large, all different, each with its own character and style. Four new openers this year. Several gardens are hosting a local artist or crafts person. Other ....





Cholsey Open Gardens
Sunday 25th June 2023
We're very excited to announce Cholsey Open Gardens. We have a beautiful selection of gardens that will be open for your enjoyment and local villagers willing to part with their green fingered garden secrets. A lovely day out for ....




Combe Open Gardens
Saturday 10th and Sunday 11th June 2023
A wide variety of beautiful gardens in our lovely Cotswold village will be open for the weekend. Wander through small cottage gardens, gardens with deep borders, paths, and hidden corners to those with unusual plants and trees. Something ....




East Hendred Open Gardens
-- This event is resting for 2023 --



Ewelme Open Gardens
-- This event is resting for 2023 --


Fringford Open Gardens
Saturday 13th and Sunday 14th May 2023
Once the home of Flora Thompson, author of Lark Rise to Candleford, Fringford will be holding an Open Gardens weekend. Gardens will feature a huge variety of styles and sizes. There will also be a historical trail through the village to ....




Fritwell Open Gardens
Sunday 18th June 2023
A great opportunity for gardening enthusiasts to view a variety of gardens in this pretty village near the Cotswolds. Teas at the village hall. ....




Goring-on-Thames Open Gardens
-- This event is resting for 2023 --



Hornton Open Gardens
Sunday 4th June 2023
Varied gardens open in lovely ironstone village. There will be homemade teas available. Well behaved dogs on leads welcome. ....




Letcombe Bassett Secret Gardens
-- This event is resting for 2023 --



Letcombe Regis Secret Gardens
Sunday 25th June 2023
After a year of lying fallow, the Secret Gardens of Letcombe Regis will be back in bloom this year with its gardens open to visitors. Be sure of a delightful afternoon in this historic and picturesque village, nestling at the foot of the ....




Longworth Open Gardens
Sunday 25th June 2023
A chance to explore some of the private gardens in Longworth Village to enjoy gardens in their full summer show. We will have a number of gardens open on the day of varying shape and size. We will also be selling teas, cakes and ice ....




North Stoke Open Gardens
Sunday 11th June 2023
North Stoke is a pretty Ridgeway village situated on the Thames between Wallingford and Goring in an area of Outstanding Natural Beauty. There are approximately 75 houses in the village and a number of residents have kindly offered to open ....





Ramsden Open Gardens
Sunday 28th May 2023
Ramsden Village opens its gardens every two years. Our gardens range from cottage garden traditional styles, to courtyard styles and to recently redesigned modern style gardens. The village is almost entirely original Cotswold stone ....




Shilton Open Gardens
Sunday 11th June 2023
Many lovely gardens, large and small, open for visitors in the delightful Cotswold village of Shilton. This has been a very popular annual event for more than forty years. Floral displays and organ recitals in the Church. Homemade ....




Shrivenham Open Gardens
Sunday 9th July 2023
A number of substantial gardens and some of a more modest size will provide interest to one and all in the beautiful village of Shrivenham on the Oxfordshire / Wiltshire border. Tea and cakes will be available in St. Andrew's church. ....





South Stoke Open Gardens
Monday 28th August 2023
South Stoke is a small village on the Ridgeway and Thames Path. Both large and small gardens will be open, as will the Church, where you can visit the Bell Tower. Tea and cake will be served in the Village Hall and the Community Shop ....





Stonesfield Open Gardens
Sunday 23rd June 2024
A selection of village gardens will be open to visit - various styles from cottage garden to the more modern take on outdoor living spaces. Teas and home-made refreshments will be available at St James' Centre. ....




Wendlebury Open Gardens
-- This event is resting for 2023 --


New Faces
See which Open Gardens have been added recently.

Gardens Counter
How many Open Gardens events are on this website?

Cursed Statistics
Graphs of opening dates, garden numbers, and event costs.