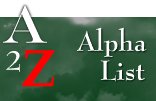 Open Gardens in Sussex
Alfold and Loxwood Open Gardens
-- This event is resting for 2023 --



Amberley Open Gardens
-- This event is resting for 2023 --



Bosham Open Gardens
-- This event is resting for 2023 --



Brede Open Gardens and Orchards
Saturday 10th June 2023
Glorious country gardens, artists' and makers' stalls, all day café. All walking distance from off road parking. Outstanding views of the Brede valley. Dogs welcome on leads. ....





Burgess Hill Garden Safari
Sunday 23rd July 2023





Clymping Open Gardens
Saturday 10th June 2023
Come and experience the beautiful gardens of Clymping Village. Some interesting and varied gardens will open this year, and there will also be an exhibition of hand made altar and pulpit falls within the church. Morning coffee, ....




Cocking Hidden Gardens
Sunday 11th June 2023
Cocking's hidden gardens will be open with new gardens this year, and our 11th century church and history column will also be open. There will be sculptures to view, and refreshments will be available. Dogs welcome. ....





Fittleworth Garden Trail
Sunday 30th April and Bank Holiday Monday 1st May 2023
There will be gardens open with something for everyone, ranging from large country houses to smaller village cottages, from the formal to the informal, wild gardens to walled gardens. In addition, the Fulling Mill ongoing restoration of a ....





Henfield Open Gardens and Arts
Saturday 10th and Sunday 11th June 2023
Our fantastic community spirit with gardeners who are proud of their gardens continue to build on the success of previous years by offering the viewing of their back and front gardens where possible. Not only are all worth a visit but ....





Hooe Open Gardens
-- This event is resting for 2023 --


Horsted Keynes Open Gardens
Saturday 24th June 2023 (or Sunday 25th if wet on the Saturday)
Horsted Keynes is a beautiful village and we are lucky enough to have a fantastic range of properties of all ages in the village with gardens to match. Some are very structural, others are more chaotic, some favour edibles and some contain ....





Hurstpierpoint Open Gardens
Sunday 4th June 2023
A wonderful opportunity to visit very different gardens hidden away in the little village of Hurstpierpoint. A wide variety of gardens will be open covering small and large, creative and cottage garden borders, ponds and patios - some with ....




Peacehaven Open Gardens
Saturday 24th and Sunday 25th June 2023
Come along to Peacehaven on the lovely South Coast between Brighton and Eastbourne and visit our gardens along with allotments, community gardens and school. Three of the gardens are new for this year so come and have a browse at the ....




Petworth Secret Gardens Trail
Sunday 11th June 2023
We are delighted that the Petworth Secret Gardens Trail will be back again this year. A variety of delightful gardens will be open and promise a colourful treasure trail around Petworth. From large country gardens with sweeping vistas to ....




Rodmell Open Gardens
Sunday 11th June 2023
The Abergavenny Arms pub will be open so that visitors can have lunch there before or during seeing the gardens. There will be teas available in the village hall and Place House, also Pimm's and ice creams. ....




Rotherfield Village Open Gardens
-- This event is resting for 2023 --



Selsey Open Gardens
Sunday 11th June 2023
Selsey Open Gardens is back for 2023. Residents of Selsey are opening their gardens once again. As in previous years there will be a selection of wonderful gardens to explore. There is something of interest for everyone. Gardens with a ....





Southease Open Gardens
Saturday 3rd and Sunday 4th June 2023
Held annually in order to raise funds for our 1000 year old historic church with its 13th century wall paintings. Gardens will be open, all within a short walking distance of the village green. Tea and cakes, espresso bar, and crafts. ....




Southover Open Gardens
Sunday 11th June 2023
Southover's annual Open Gardens event provides a unique opportunity to visit some of Lewes' most secret hidden gardens. There will be a wide range of gardens to see, from large traditional English ones to small more modern interpretations. ....




Thakeham Village Open Gardens
-- This event is resting for 2023 --


Wadhurst Open Gardens
Saturday 3rd and Sunday 4th June 2023
Enjoy an afternoon walking around the beautiful gardens in Wadhurst, situated in the High Weald, an area of outstanding beauty. Explore our interesting and delightful private gardens, large and small, and enjoy a cup of tea and ....




Warnham Open Gardens
Saturday 17th and Sunday 18th June 2023
Enjoy an afternoon or two exploring the gardens in the beautiful village of Warnham. They range from a small courtyard garden to a large garden located within an historic deer park. Some are modern, some are well established, some are ....




New Faces
See which Open Gardens have been added recently.

Gardens Counter
How many Open Gardens events are on this website?

Cursed Statistics
Graphs of opening dates, garden numbers, and event costs.