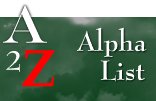 Open Gardens in Kent
Challock Open Gardens
Sunday 28th May 2023
Gardens that are normally hidden from the public will open in the lovely picturesque village of Challock, on top of the North Downs. The gardens are around the village and mostly within easy walking distance of each other and off the main ....




Doddington Open Gardens
-- This event is resting for 2023 --



Faversham Open Gardens and Garden Market
Sunday 25th June 2023
Faversham is a market town with some 500 handsome listed buildings dating back to medieval, Elizabethan and Georgian times. A variety of private gardens will be opening across the town including wildlife, waterside, walled, courtyard, ....




Herne and Broomfield Garden Safari
Sunday 11th June 2023
You are invited to tour our parish and enjoy our varied gardens - we have something for everyone. Some of the features to look out for are: borders bursting with vibrant or pastel colours, a sea themed rockery, a lovely fig tree, ....




Hernhill Open Gardens
-- This event is resting for 2023 --



Milstead Village Open Gardens
-- This event is resting for 2023 --



Minster-in-Thanet Open Gardens
Saturday 17th and Sunday 18th June 2023
A whole range of village gardens will be open, with knowledgable gardeners on hand for advice and ideas. Visit the beautiful medieval Parish Church, known as the Cathedral of the Marshes. A variety of refreshments will be on offer to ....




Monkton Open Gardens
-- This event is resting for 2023 --



Newnham Village Open Gardens
Sunday 2nd July 2023
Set in the Syndale valley in an area of outstanding natural beauty, some lovely village gardens will be open for you to enjoy including some that were not open for our June event.. There will be flowers to see in the ....




Nonington Open Gardens
Saturday 3rd and Sunday 4th June 2023
A range of gardens are open to the public. Opening on two days allows the garden owners to do a little espionage around the village. The gardens are scattered around the village. Nonington is a small but spread-out village, so getting ....



Reading Street Open Gardens
Saturday 1st July 2023
This is Reading Street's fourth open garden event. Gardens range from a small cottage garden to an award winning wildlife garden and all the plants inbetween. Fairy garden for the little ones, and Taddy's Allotments. ....




Shepherdswell Open Gardens
Saturday 27th May 2023
The gardens are spaced around the village and will include an optional quiz and prize draw. ....




Smarden Open Gardens
-- This event is resting for 2023 --



St. Margaret's Garden Safari
-- This event is resting for 2023 --



St. Nicholas-at-Wade Open Gardens
Saturday 10th and Sunday 11th June 2023
This biennial event offers a fun-filled weekend for all ages. Gardens will open this year along with an art show, a photography exhibition and a flower festival. For the adventurers amongst you, there is also an underground chapel which ....




Waltham Open Gardens
Saturday 24th and Sunday 25th June 2023
Waltham is a village located in the heart of the Kent Downs Area of Outstanding Natural Beauty. A number of delightful and varied gardens will be open within walking distance of the village centre, plus three further gardens at the ....




Wickhambreaux Open Gardens
Sunday 2nd July 2023
Come to this charming village to visit our gardens, all within walking distance of The Green and The Rose Inn. Some of our gardens this year have not opened previously. An additional attraction this year will be a display of classic ....




New Faces
See which Open Gardens have been added recently.

Gardens Counter
How many Open Gardens events are on this website?

Cursed Statistics
Graphs of opening dates, garden numbers, and event costs.